Why did we choose our project?
We chose to do the Automatic Light Controller Circuit project because we felt that it best serves our learning process, as it contains many concepts and electronic devices that will be implemented and used to achieve the final desired results. Furthermore, working on this project will certainly enrich our understanding of the Electronics Devices course, and of the Electronics field in general.
What can be done to improve this project?
After reviewing the sources related to the project, we think that it can be improved by using different methods of creation that will be more efficient, stable, secure & appealing than the ones showing on the website. Moreover, we have decided to change some of the materials shown in order to create a more suitable circuit.
What do you plan to achieve at the end of the project?
The ultimate goal for us in this project is to create a functioning & secure circuit that is stable and working well. To be able to do that, various implementations will be used, some of which we already know, and others that we will research and learn about, achieving the previously said point of enriching and deepening our overall grasp of the Electronics field.
Task Distribution
Eslam T. K. H. Khalil:
Leader of project
Overall supervision of project progression
Roles coordination
Step by step evaluation
Participation in circuit construction and concepts implementation
Mohamed T. K. Hassan:
Material & devices selection
Concept development
Participation in circuit construction and concepts implementation
Mohamed Morjan:
Work schedule creation
Editing, adjusting and correcting created circuit components
Participation in circuit construction and concepts implementation
Ali Duyar:
Workplace selection and preparation
Different circuit construction tools & instruments preparation
I made sure that the circuit made was smaller, more beautiful and useful
Participation in circuit construction and concepts implementation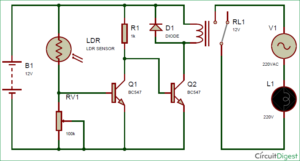 Weekly Work Schedule
Week 1 (23/10): Project selection, review of sources to be consulted, review of project materials to be used, plan creation & evaluation and work schedule creation.
Week 2 (30/10): Material selection and preparation, tools selection and preparation, concepts development and different methods of circuit construction review.
Week 3 (6/11): No work to be done due to midterm examinations.
Week 4 (13/11): Actual circuit design and construction to be done in a carefully chosen suitable workplace environment.
Weeks 5-7 (20/11, 27/11 & 4/12): Project testing and validation, edition and correction of deficits, consultation with concerning professors and adjustments of plan, if any.