Home automation is to connect various devices and systems in the home together so that they can be controlled from anywhere and create the desired interaction among them. The intelligent system controls the following:
Lighting
Heating, ventilation and air conditioning
Safety and security
Music
Energy saving
Remote control by SMS
There are devices that depend on the system of smart homes including smart keys and smart sensors and others Smart home is a home that has advanced control devices such as fixed touch screens in the wall or mobile devices such as iPad and iPhone, as well as programmable control buttons that can control and control all electrical and electronic devices such as lighting, electric curtains, air conditioning, television, audio system, cameras, electrical doors, theft, Swimming pool and fountains … for more comfort and safety. The IP-based home phone system can also be connected to the telephone so that the home can be controlled and monitored from anywhere in the world. In addition to various devices distributed at home .
Components of our project .
1 . Gaz sensor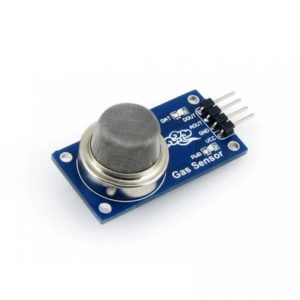 2 . Temperature and Humidity sensor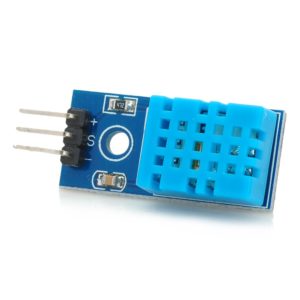 3 . Lcd display
4 . Water sensor
5 . 4 * 4 keypad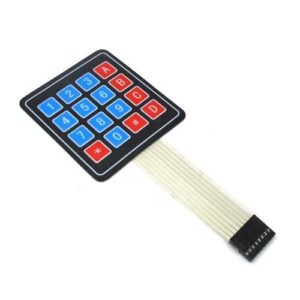 6 . Servo motors ( 3 pieces )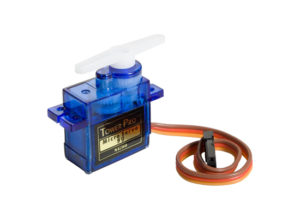 7 . Buzer ( 3 pieces )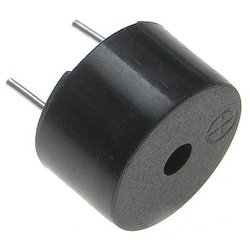 8 . Leds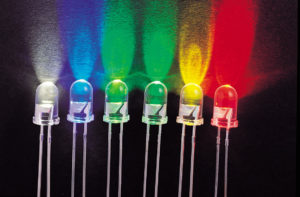 9 . IR receiver
10 . Bluetooth module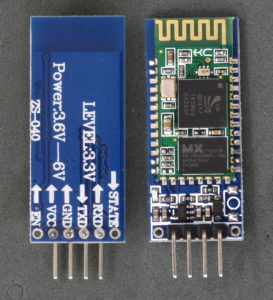 11 . RFID Sensor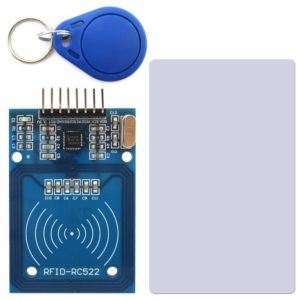 In our projects we used two Arduinos . In the first Arduino we connect Lcd display , 4 * 4 keypad , Servo motor , Temperature and Humidity sensor dht11 , ( 1 )  buzzer, and ( 2 )   Leds.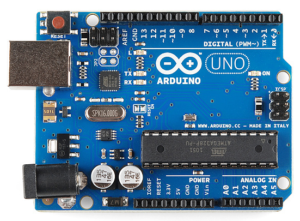 In the second Arduino we connect IR receiver , Bluetooth module , ( 2 ) Servo motors , RFID Sensor , Leds . Also the Gaz sensor and Water sensor connect without Arduino , it connected to the source directly .
For Bluetooth module we made program on telephone to turn on and turn off the Leds . As we can show in this figures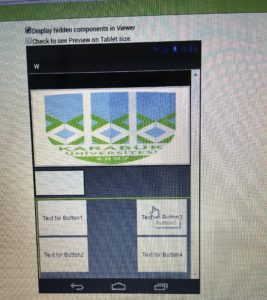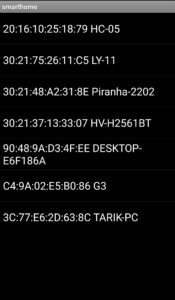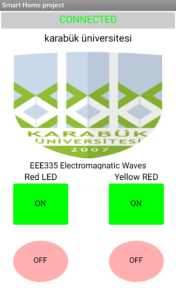 Program principle work .
At the first you must open Bluetooth in your telephone and pair it with  Bluetooth module , then press on photo to choose the first choice  to turn on the first led you must press on the Green on button , to turn off the led you must press on the Pink off button ,  for the second led you can make same operation  .
The Codes of our projects 
The first code
https://docs.google.com/document/d/1aqJ7FLC81kDAK5Ck_7W8iVoT6_guJpG3LkoFiUVy0Qg/edit?usp=sharing
The second code
https://docs.google.com/document/d/1nsYekGNRwZ2BT3hPBZHuDH1paP02qpXzp51m1M7YD2k/edit?usp=sharing